What is Signposting?
Signposting is the process of giving a client the details of other organisation that will be able to help them.
It usually takes place before a counsellor has started in depth work with a client in therapy, when the client first talks to the counsellor during the consultation about all of their different concerns, some of which may not be counselling related.
However, when certain circumstances come about throughout the course of therapy, such as the client getting a diagnosis of severe mental health presentation, or presenting with a complex issue that is out of the counsellor's area of specialisation, then the client would need to be signposted to a different service such as:
A national counselling organisation that specialises in complex presentations: Schizophrenia, Bipolar Disorder, Suicide Crisis, Rape/Sexual Abuse, Current Domestic Abuse, Child Welfare, Eating Disorders, Substance Abuse, Autism or Asperges, etc. Please read the contraindications section in this website for a full list of presentations.
Legal advice services (this type of self-referral can be worked alongside the therapy process)
Financial advice services (this type of self-referral can be worked alongside the therapy process)
What is Self-Referral?
Self-referral is the act of referring oneself to a health-care provider or a specialist in a field, the field may or may not be counselling related.
Crisis and Urgent Support
Children & Young People Abuse Support
Childline
Free National Helpline for children and young people in trouble or danger. Children can call free from any telephone including phone boxes and the numbers will not show up on the phone bills. Children will be able to talk to a counsellor who can put them in touch with other people who can help if the child consents.
www.childline.org.uk
You can start a 1-2-1 chat with them from:
7:30am - midnight - Monday to Friday
9am - midnight - Saturday to Sunday
Or you can call 0800 1111 for free from:
7.30am - 3.30am - Monday to Friday
9am - 3.30am - Saturday to Sunday
You can also send an email using a childline account any time, and they'll usually reply within a day.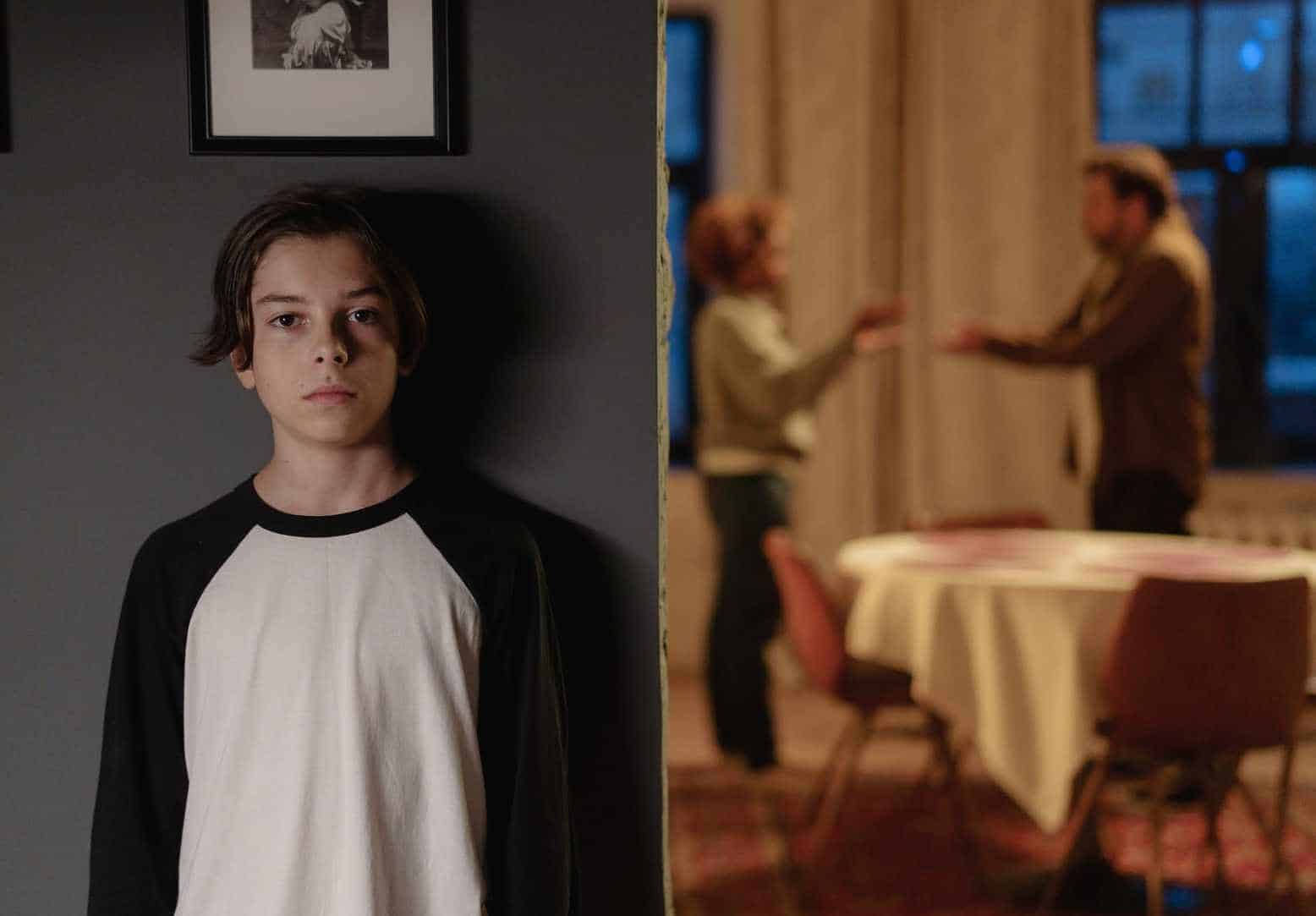 NSPCC
If you're worried about a child, even if you're unsure, you can speak to us about your concerns. Whether you want to report child abuse and neglect or aren't sure what to do, we're here to listen, offer advice and support and can take the next steps if a child is in danger.
www.nspcc.org.uk Help for adults concerned about a child Call: 0808 800 5000
Domestic Violence Crisis Support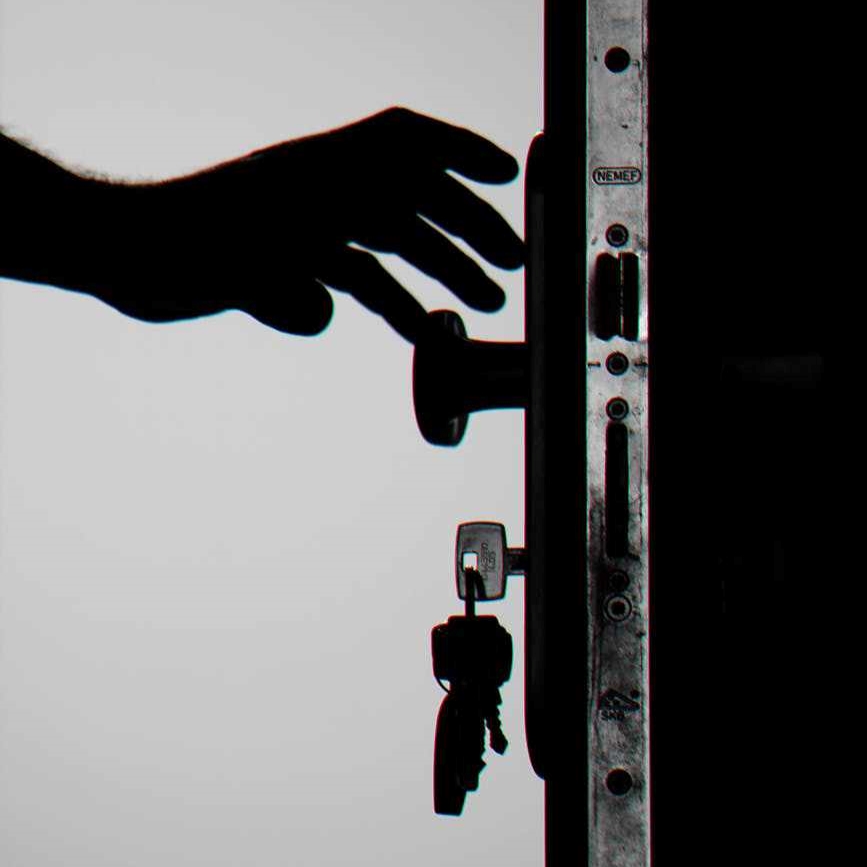 Refuge
Supporting those (women or men) who have experienced violence and abuse is at the core of everything they do. No matter what your experience – domestic violence, sexual violence, 'honour' based violence, forced marriage, FGM (female genital mutilation), human trafficking or modern slavery– they are here to support you, their range of services include: refuges, community-based projects, culturally-specific services, and support for women going through the criminal justice system.
Support for men
You may be visiting their site because you are, or think you might be, experiencing domestic violence. Most domestic violence is directed at women, but men can be abused too, in both heterosexual and gay relationships. It is important to realise that you are not alone. Their professional staff are highly trained to work with everyone experiencing domestic abuse, including heterosexual, gay, bisexual and transgender men.
You may also be visiting this site because you think you may be an abuser. It takes strength to admit that you are abusing your partner. If you really want to change, you can. Refuge runs a number of outreach and independent advocacy services for male victims of domestic violence across the country.
You can also call the Men's Advice Line on 0808 801 0327 for specialist support
Freephone 24-Hour National Domestic Abuse Helpline: 0808 2000 247
or visit nationaldahelpline.org.uk/ (access live chat Mon-Fri 3-10pm)
Safe2Speak
They support anyone that is affected by domestic abuse regardless of gender-identity, race, religion, beliefs, or sexual orientation.
If you or someone you know is experiencing domestic abuse, you can call their domestic abuse services (Outreach & Independent Domestic Violence Advisers team) for immediate help and support on: 01744 743200
If you are seeking emergency accommodation in relation to domestic abuse you can contact thehours free helpline on: 01925 220541
Women's Aid
Support for women and children exposed to domestic violence.
England: www.womensaid.org.uk/ E:helpline@womensaid.org.uk
Wales: www.welshwomensaid.org.uk/ Helpline: 0808 80 10 800
info@livefearfreehelpline.wales
Scotland: Scotland's Domestic Abuse and Forced Marraige Helpline womensaid.scot/
E: helpline@sdafmh.org.uk 24/7 Helpline: 0800 027 1234
The freephone, 24-hour National Domestic Abuse Helpline: 0808 2000 247
If you are deaf or hard of hearing or have a speech impediment you can report an emergency by Type: Talk Emergency Line on 18000
Homeless Crisis Support
Crisis
They are the national charity for homeless people. They help people directly out of homelessness and campaign for the changes needed to solve it altogether. They can help if you are currently homelessn or at risk of being homeless and near one of their Skylight Centres.
www.crisis.org.uk/ Supporter Services: 08000 384 838
E: supporter.helpline@crisis.org.uk
StreetLink
StreetLink is a website, mobile app and phone line, which enables the public to alert local outreach services to connect people sleeping roughwith the local services that can support them. If you are concerned about someone over the age of 18 that you have seen sleeping rough in England or Wales, you can use StreetLink. However, if the person is under age contact the police instead.
www.streetlink.org.uk/ Helpline: 0300 500 0914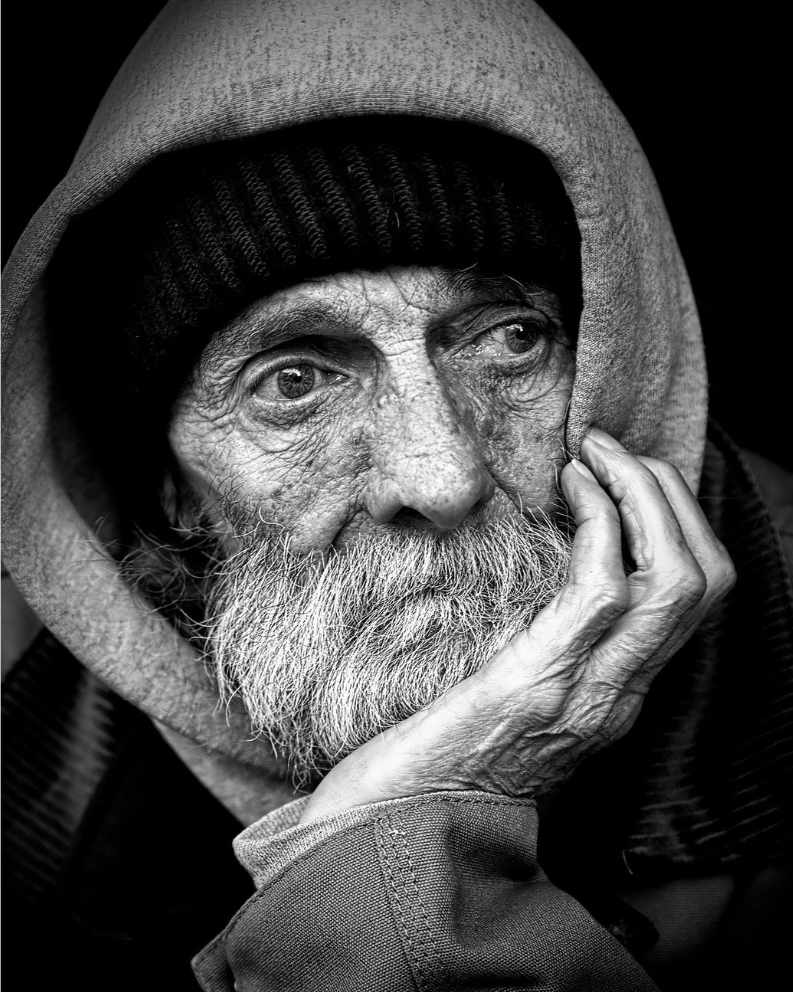 Rape Crisis Support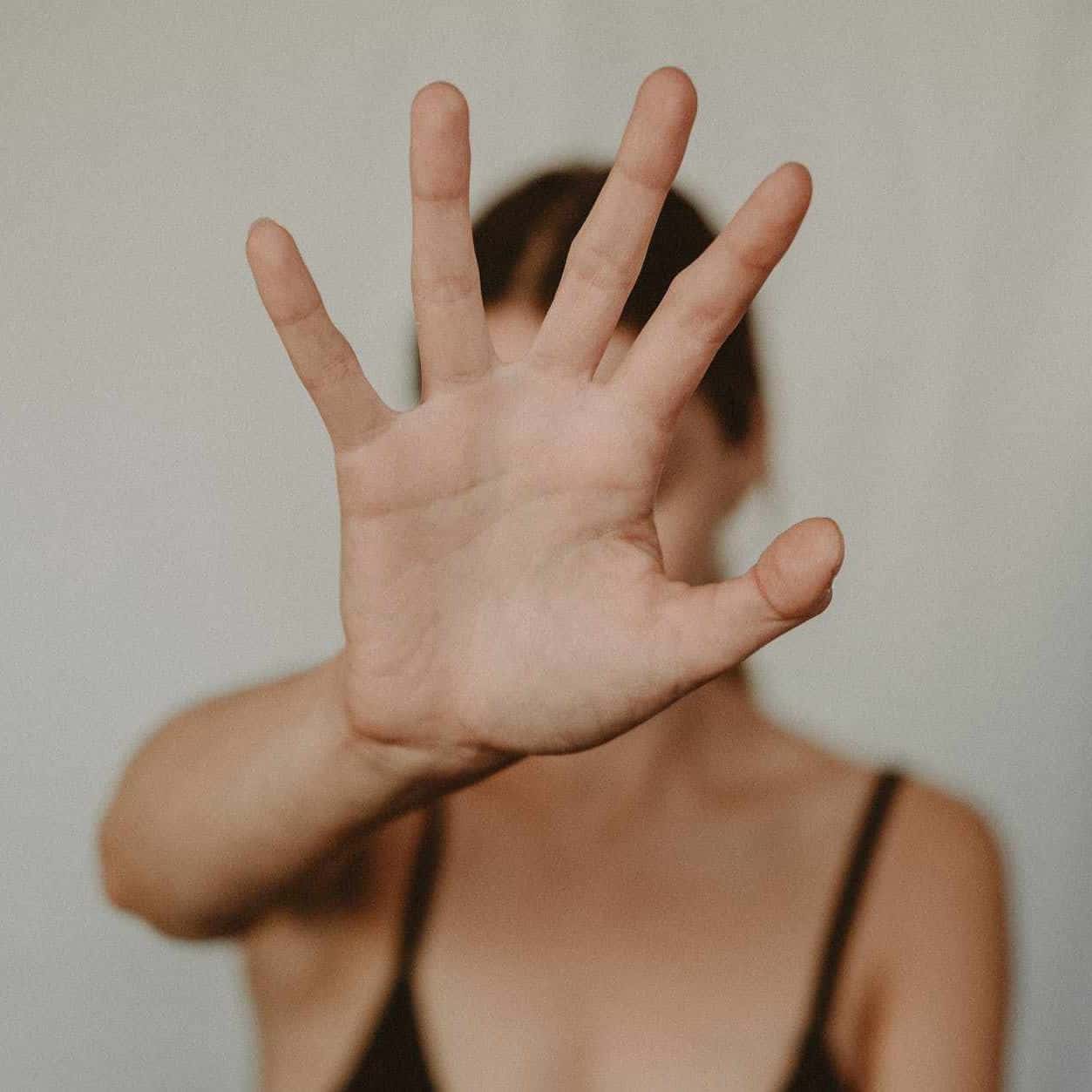 Rape Crisis (England & Wales)
Their work focuses on the needs and rights of women and girls, and providing specialist services in women-only safe spaces. At the same time, they recognise boys and men also experience sexual violence, and the impacts on their lives can be just as wide-ranging and long-term.
Support for men and boys at Rape Crisis Centres
Over half of their Rape Crisis Centres provide specific support services for men and boys who have experienced sexual violence as a child and/or as an adult. Some can also offer support to male partners, friends and supporters of sexual violence survivors.
National Telephone Helpline: 0808 802 9999 (Open between 12:00-14:30 and 19:00-21:30 every day of the year)
Their Live Chat Helpline (which you can access through their web) is open during the following times:
Monday: 2pm-4.30pm, 6pm-9pm
Tuesday: 2-4.30pm, 6pm-9pm
Wednesday: 12pm-2.30pm, 6pm-9pm
Thursday: 12pm-2.30pm, 6pm-9pm
Friday: 9am-11.30am, 2pm-4.30pm

rapecrisis.org.uk/ (England & wales):
Their Live Chat Helpline is for women and girls aged 16 and over, who live in England, whose lives have been affected by sexual violence. It doesn't matter whether it happened recently or a long time ago. Unfortunately, the Live Chat Helpline is not available for women or girls in Wales or for men and boys, or children under 16.
Rape Crisis Scotland
Their helpline offers free and confidential crisis and short-term support and information by phone or email. It is fully inclusive and anyone of any gender or sexual orientation in Scotland over the age of 13 who has been affected by sexual violence can get in touch. It doesn't matter what happened or how long ago, and you don't have to talk about anything you don't want to. They support survivors, as well as family, friends and supporters.
www.rapecrisisscotland.org.uk (Scotland)
Phone free any day between 6pm and midnight on: 08088 01 03 02
E: support@rapecrisisscotland.org.uk (They respond within 4 days)
Self-Harm, Crisis & Suicide Support
CALM (Campaign Against Living Miserably)
A charity dedicated to preventing male suicide. The Campaign Against Living Miserably (CALM) is leading a movement against suicide. Every week 125 people in the UK take their own lives. And 75% of all UK suicides are male. CALM exists to change this.
www.thecalmzone.net/
Crisis Helpline: 0800 585 858 (open 5pm-midnight, 365 days a year)
Webchat: www.thecalmzone.net/help/webchat/
Give Us a Shout
If you are struggling to cope and need to talk, their trained Shout Volunteers are here for you, day or night(24/7 crisis text support). If your life is at imminent risk, please call 999 for immediate help.
Shout is a free, confidential, anonymous text support service. You can text from wherever you are in the UK. Simply text: SHOUT to 85258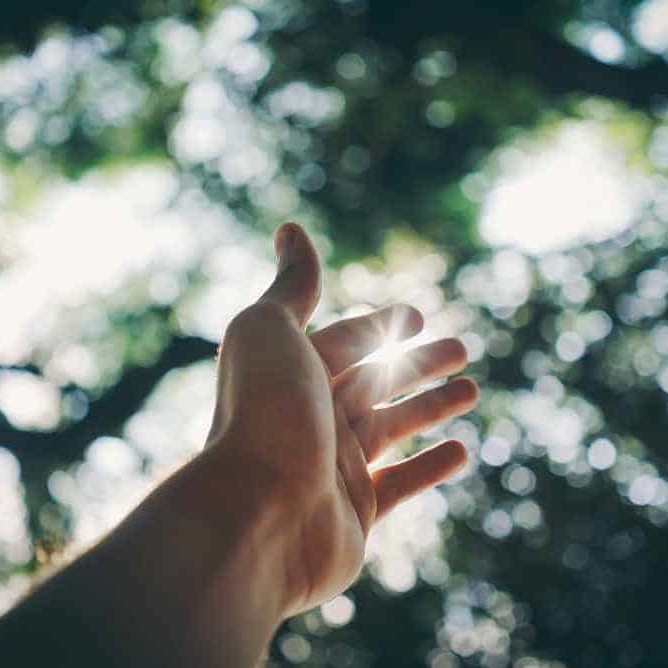 Papyrus
HOPELINEUK
It's a confidential support and advice service for children and young people under the age of 35 who are experiencing thoughts of suicide, or anyone concerned that a young person could be thinking about suicide.
Crisis Helpline: 0800 068 4141 Text: 07860 039 967 E: pat@papyrus-uk.org
(Open Every Day 9am-12 midnight)
Samaritans' Crisis Helpline (Suicide Prevention, Awareness & Support)
Whatever you're going through, a Samaritan will face it with you. They're here 24 hours a day, 365 days a year. If you need someone to talk to, they listen. They won't judge or tell you what to do.
E: jo@samaritans.org
Crisis Hotline/Text: 116 123 (free, day or night, 365 days a year)
Calls to this helpline number do not appear on phone bills.
Self-Harm (Alumina)
Free online self-harm support for everyone regardless of gender-identity between the ages 14-19.They aren't a crisis service
Self- Injury Support
They offer support for women and girls affected by self-injury, whether their own or that of a friend or family member.
www.selfinjurysupport.org.uk/ Free Helpline: 0808 800 8088 Text: 07537 432444 E: tessmail@selfinjurysupport.org.uk or use their web-chat (All their services are open: Tuesday, Wednesday and Thursday, 7pm–9.30pm) They aren't a crisis service
The Mix
Offering essential support for anyone aged 12-25 about anything that's troubling them.
www.themix.org.uk/Tel: 0808 808 4994
For their crisis messenger support service text: THEMIX to 85258.
Email support available via their online contact form.
Free 1-2-1 webchat service available.
Free short-term counselling service available.
Opening times: 4pm - 11pm, seven days a week
Young Minds
They want to see a world where no young person feels alone with their mental health, and all young people get the mental health support they need, when they need it, no matter what.
Text the Young Minds Crisis Messenger for free 24/7 support across the UK if you are experiencing a mental health crisis. If you need urgent help, text YM to 85258.
All texts are answered by trained volunteers, with support from experienced clinical supervisors. Texts are free from EE, O2, Vodafone, 3, Virgin Mobile, BT Mobile, GiffGaff, Tesco Mobile and Telecom Plus.
National Organisations
Abuse Support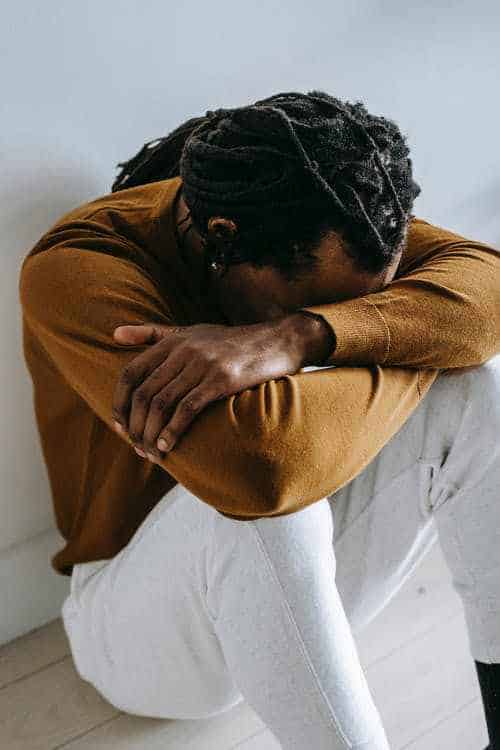 Men's Advice Line
The Helpline for male victims of domestic abuse. Their friendly Men's Advice Line Advisors will believe you, offer you non-judgmental emotional support, practical advice and information.
Free National Helpline: 0808 8010327 (Open Mon–Fri 9am-8pm) Your call will not appear on itemised bills. mensadviceline.org.uk/
E: info@mensadviceline.org.uk (Mon-Fri 9am-8pm, Sat & Sun 10am-12pm & 4pm-6pm
Webchat support (Wednesday, Thursday and Friday: 10–11am and 3–4pm)
Safeline
Safeline is an independent and non-discriminatory charity that provides specialist, tailored support for anyone affected by sexual abuse and rape and works to prevent CSE with children and young people at risk.
They support everyone regardless of age, gender/gender identity, gender reassignment, sexual orientation, marital status, ethnicity, religion/faith, pregnancy and maternity status or disability or position in life, as well as families and friends of people who have been abused. Please be aware that they are not a crisis service.
Safeline National Male Survivor Helpline: 0808 800 5005
Safeline National Male Survivor Email: For emotional support, advice and information for men and boys living in England and Wales please
E: support@safeline.org.uk Please note they aim to respond within 7 days although at busier times this may take longer.
Safeline National Male Survivor Text Support: 07860 065187
Usual opening hours (Please note they are closed on Bank Holidays)
Monday 9am – 5pm
Tuesday 8am – 8pm
Wednesday 9am – 5pm
Thursday 8am – 8pm
Friday 9am – 5pm
Saturday 10am – 2pm
SurvivorsUK
SurvivorsUK is a charity that helps sexually abused men and boys from 13+, as well as their friends and family, no matter when the abuse happened, and challenge the silence and attitudes. It was established as a service for male survivors; however, they are an inclusive service and welcome anyone who identifies as male, trans, non-binary, has identified as male in the past, or anyone who feels that they are the right fit for them.
www.survivorsuk.org/ Live Chat: Mon - Sun 12pm-8pm
Victim Support (England & Wales)
Victim Support is an independent charity dedicated to supporting victims of crime and traumatic incidents in England and Wales. They provide free and confidential specialist help to support people to cope and recover, providing a wide range of specialist services that help people affected by all types of crime, from burglary, hate crime, fraud and theft, to domestic abuse, child sexual exploitation, stalking, sexual harassment and terrorism.
www.victimsupport.org.uk/ 24/7 Support Line : 08 08 16 89 111 or start a live chat.
E: Please note that information sent through their email form may not be secure. To send information to them securely, please request support using this link.
Victim Support (Scotland)
victimsupport.scot/Free Helpline: 0800 160 1985 (Open Mon-Fri, 8am-8pm) or start a live chat through their website. Email (Request Support Form): victimsupport.scot/self-referral/
Addiction
Action on Addiction
Action on Addiction is the only UK addictions charity that works across all the areas of treatment, research, family support and professional education.
Helpline: 0300 330 0659
Email: enquiries@actiononaddiction.org.uk
Alcoholics Anonymous
Alcoholics Anonymous is a fellowship of men and women who share their experience, strength and hope with each other that they may solve their common problem and help others to recover from alcoholism. They provide support for the UK and English-Speaking Continental Europe.
Free National Helpline: Tel: 0800 9177 650 www.alcoholics-anonymous.org.uk/
E: help@aamail.org or you can also use the live-chat through their website.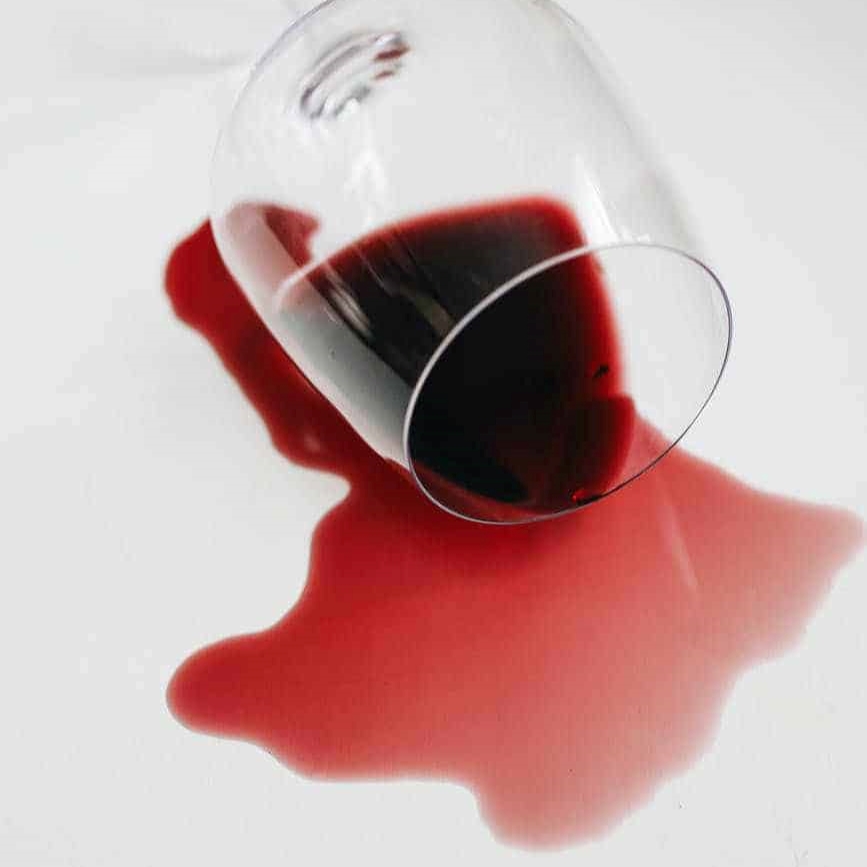 GamCare
GamCare is the leading UK provider of free information, advice and support for anyone harmed by gambling.
www.gamcare.org.uk/ Free Helpline: 0808 8020 133
We Are With You
They offer free, confidential support with alcohol, drugs or mental health from one of their local services or online. They don't have a helpline for young people, only live-chat. With You isn't a crisis service.
www.wearewithyou.org.uk/ Live-chat through their website
Over 50s alcohol helpline: 0808 801 0750 for free and confidential support with alcohol.
Get support near you
Get in touch with one of their 80 services in England and Scotland and their trained staff will help you reach your goals.
Cultural & Social Resources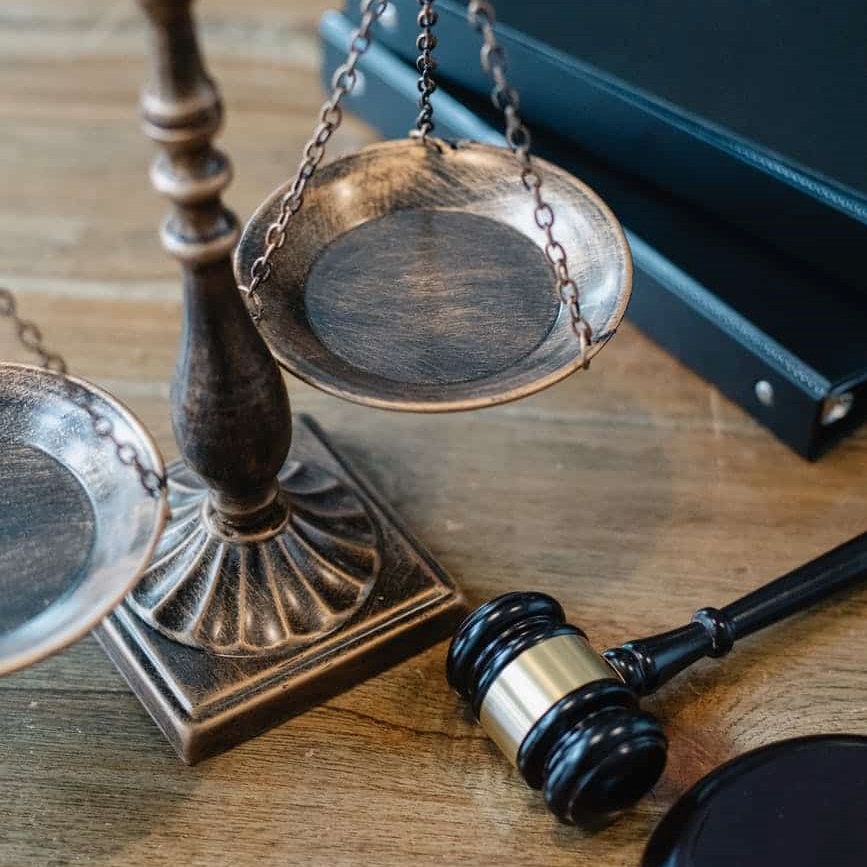 Asylum Guides
The programme emerged from Refugee Action's access to justice work, rooted in the principles of Early Action. It supports people early in their asylum journey to address the causes of crisis or prevent barriers to justice. Since 2016, we've delivered programmes across the UK.
Asylum Matters
Asylum Matters is a charity that works in partnership locally and nationally (UK) to improve the lives of refugees and people seeking asylum through social and political change. By mobilising and coordinating local, regional and national advocacy work.
asylummatters.org/ Phone: 0113 8800002
Please visit the 'Our Team' page to get contact details for Asylum Matters staff.
Otherwise, for general enquiries please email us on info@asylummatters.org
Bangladeshi Mental Health Forum
Previously known as the Bangladeshi Support> Centre, BSC Multicultural Services was established in 1998 by local volunteers. It now supports local people from over 50 different nationalities, and from all faiths, cultures and backgrounds.
bangladeshimentalhealth.org/ info@bangladeshimentalhealth.org Tel: 0771 607 8840
Black Minds Matter
Their mission is to connect Black individuals and families with free mental health services — by professional Black therapists to support their mental health. To make this happen, they want to make mental health topics more relevant and accessible for all Black people in the U.K., removing the stigma and remodelling the services to be relevant for the Black community.
Who can apply for their therapy? Anyone who meets the following criteria can apply for therapy with BMMUK. Persons of mixed heritage. Those of the Black Caribbean and African diaspora. Must be living in the U.K. Must be above the age of 16.
How to apply for their therapy? Their waitlist is currently closed. Sign up to their newsletter to be notified as soon as it reopens.
Bullying UK
People contact them about all aspects of family life that include all stages of a child's development, issues with schools and parenting/relationship support. They also provide support around family breakdown, aggression in the home, bullying, teenage risky behaviour and mental health concerns of both parents and their children.
www.bullying.co.uk/ Helpline: 0808 800 2222
E: askus@familylives.org.uk
Call Hate Out (Stop Hate Crime Against Young People)
If you are targeted because of race, disability, sexual orientation, faith, misogyny, ageism, transgender identity, alternative sub-culture, or any other aspect of your identity, you could be a victim of Hate Crime. They are a service provided by Stop Hate UK that advises and supports those affected by or witnessing Hate Crime towards young people under 18.
Helpline: 0808 801 0576 Text: 07717 989 025
Citizens Advice Bureau
A national charity that offers free, impartial & confidential information and advice on the problems that people face:
Online information from Citizens Advice: www.citizensadvice.org.uk
You can contact an adviser through their national phone service:
Relay UK - if you can't hear or speak on the phone, you can type what you want to say: 18001 then 0800 144 8884
You can use Relay UK with an app or a textphone. There's no extra charge to use it. Find out how to use Relay UK on the Relay UK website.
Adviceline's available 9am to 5pm, Monday to Friday. It's usually busiest at the beginning and end of the day. It's not available on public holidays.
Chat lets you talk to a trained adviser online. You can:
Citizens Advice Scotland
www.cas.org.uk/ Adviceline (Scotland): 0800 028 1456
Inside Out Wellbeing
Inside Out Well-being deliver talks, workshops and healing sessions that provide psychology-based life skills to help you optimise your mental health and well-being. They are a leading provider of culturally-informed well-being workshops in the UK.
www.insideoutwellbeing.org/
E: info@insideoutwellbeing.org
Muslim Community Helpline
The Muslim Community Helpline is a national organisation for women, men, youth and children which was launched in 2007. They began their work as the nationwide Muslim Women's Helpline (1987) but changed status to reflect the growing number of calls from all members of the community. They provide a confidential, non-judgemental listening and emotional support service for members of the community in the United Kingdom.
muslimcommunityhelpline.org.uk/
Service Hours: Monday to Friday, 10 am to 1 pm (core hours). Extended service: Wednesdays 6 pm to 8 pm (male counsellor, pre-booking required) & Fridays (1 pm to 4 pm).
Contact Numbers: 0208 908 6715 or 0208 904 8193.
E: ess4m@btinternet.com
Muslim Women's Network Helpline
Muslim women suffer from a range of problems. Culture poses a barrier to seeking help because of dishonour, shame, stigma and being rejected by the community. National specialist, faith and culturally sensitive helpline and counselling service.
www.mwnhelpline.co.uk/ Free Helpline: 0800 999 5786 Text: 07415 206 936
E: info@mwnhelpline.co.uk Live-chat through their website (Open Mon-Fri, 10am to 4pm)
Muslim Youth Helpline
For too many young British Muslims, the feeling of never quite belonging and having to meet conflicting social expectations, creates despair during the formative years of adolescence. In a community where most social issues are a cultural taboo, increasing numbers of young people are resorting to self-harm and substance abuse for escape, and mental health problems appear disproportionately higher. Muslim Youth Helpline offer Faith and culturally sensitive support by phone, live chat, WhatsApp or email.
myh.org.uk/ Live-chat through their website
E: help@myh.org.uk Helpline (Call or WhatsApp text): 0808 808 2008 (Open 7 days a week: 4pm-10pm including bank holidays and Eid
National Housing Federation
It provides invaluable housing and support for disabled people, homeless people, older people, people with mental health problems, people who have experienced domestic abuse and many others.
www.housing.org.uk/our-work/supported-housing/ Telephone: 020 7067 1010
Stop Hate UK
Stop Hate UK is one of the leading national organisations working to challenge all forms of Hate Crime and discrimination, based on any aspect of an individual's identity. Stop Hate UK provides independent, confidential and accessible reporting and support for victims, witnesses and third parties.
www.stophateuk.org/Stop Hate Crime 24h Helpline: 0800 138 1625
The Sleep Charity
They are one of the leading, independent expert voices on sleep issues in the UK and are here to help everyone get a better night's sleep. Whether it's advice, education or support for children, teenagers, adults, workplaces or professionals, they are on hand with expert knowledge, resources and accredited training.
Viva! (Vegan Charity)
Viva! health are the experts in vegan nutrition – the number one place to go for information on diet and health! They provide the latest research on why a vegan diet can help prevent and treat disease.
Whether you want basic or complex information – they have the answers.
For members of the public, journalists, health professionals, whether you are vegan already or just feeling vegan-curious – they are here for you! On their colourful and informative pages, you will find out what you need to be healthy and which foods you need to eat to get all the nutrients you need to thrive.
Disorders
Beat - Beating Eating Disorders
Beat is the UK's eating disorder charity. Founded in 1989 as the Eating Disorders Association, their mission is to end the pain and suffering caused by eating disorders. Eating disorders are serious mental illnesses that ruin and, too often, take lives. They offer support to people who have or are worried they have an eating disorder, as well as others affected, such as friends and family members.
www.beateatingdisorders.org.uk/
Helpline: 0808 801 0677 Studentline: 0808 801 0811 Youthline: 0808 801 0711
Helplines are open 365 days a year from 9am–8pm during the week, and 4pm–8pm on weekends and bank holidays. Calls to these helplines are free from landlines and mobile phones within the UK and do not appear on itemised bills.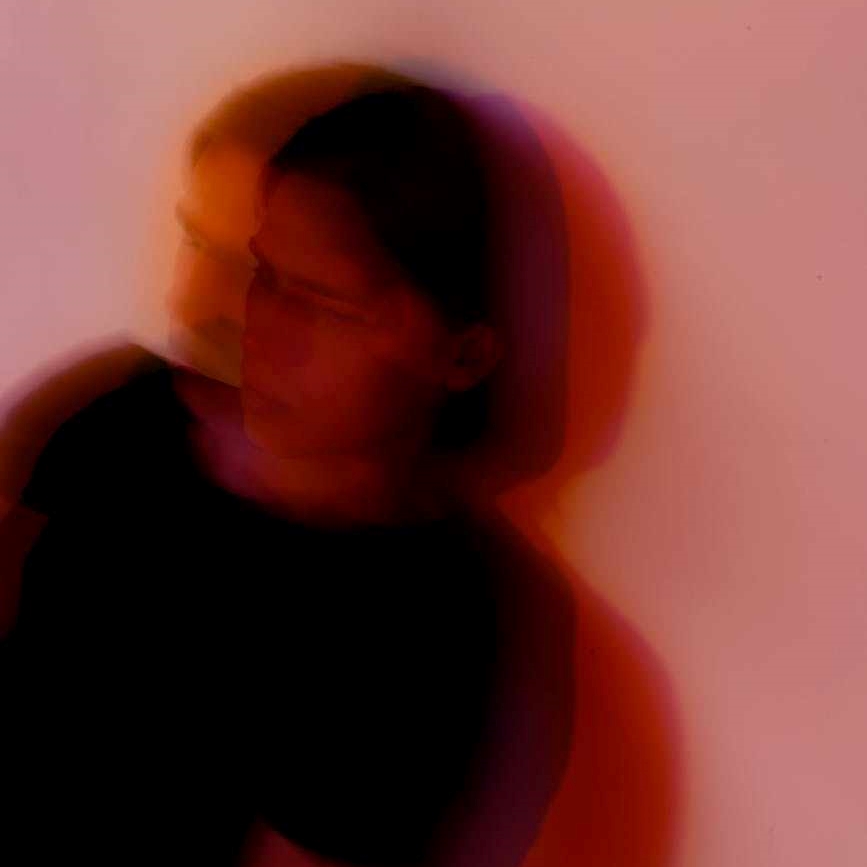 Email:
Adult email support is open to anyone over 18: help@beateatingdisorders.org.uk
Studentline email support is open to all students: studentline@beateatingdisorders.org.uk
Youthline email support is open to anyone under 18: fyp@beateatingdisorders.org.uk
Bipolar UK
They give practical information, advice and support on how to manage your bipolar disorder, by phone (open 9am and 5pm) This is not a crisis service.
You need to book a phone call via their chatbot, at the bottom right of their website:
www.bipolaruk.org/
E: info@bipolaruk.org
Combat Stress
Combat Stress provides a range of community, outpatient and residential mental health services to veterans with complex mental health services and their family members. We provide services in-person, and via phone and online. They do not provide urgent or crisis services, hospital services or any assessment and treatment under the Mental Health Act.
www.combatstress.org.uk Free 24-hour Helpline: 0800 138 1619
Alternatively, text 07537 404 719 (standard charges may apply for texts) or email helpline@combatstress.org.uk
Living with Schizophrenia
Living with schizophrenia was launched in 2013 in the UK to provide a platform for those living with schizophrenia in the wider sense: sufferers, carers and relatives, to try to bring a fresh insight to the subjects of schizophrenia and schizo-affective disorder and to provide information about the condition to all those living with it. This is not a crisis service.
livingwithschizophreniauk.org/
Elder Support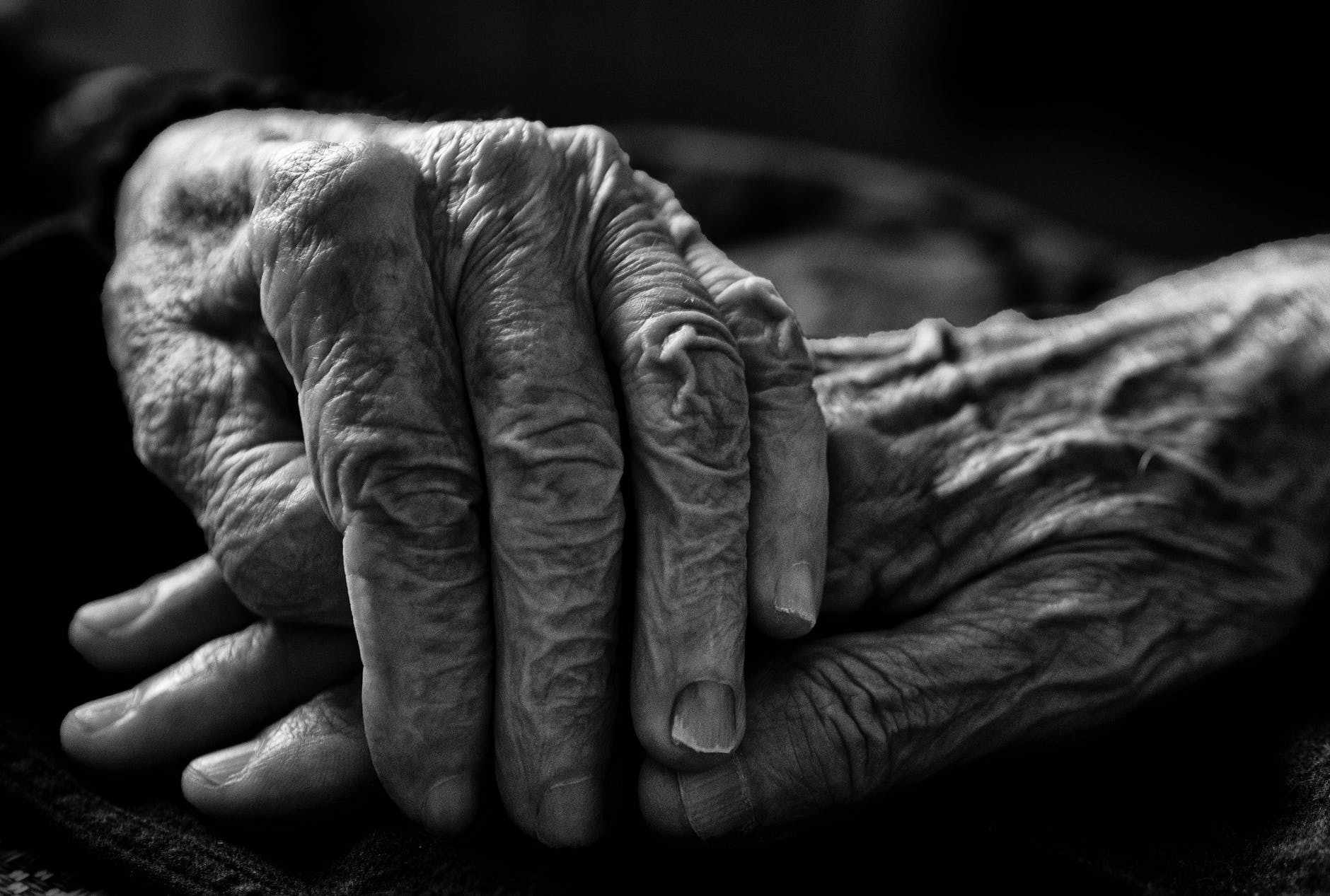 Action for Elder Abuse: We Are Hour Glass
Provide a helpline for elder abuse response, offering information, advice and support for those who suspect that an older person is being abused or for older people who are being abused.
Tel: 0808 808 8141 Free text 078 6005 2906 (Monday to Friday, 9am to 5pm)
wearehourglass.org/
E: enquiries@wearehourglass.org Their Helpline is confidential and free, and their number will not show up on your phone bill.
Age UK
Age UK's advice line is a free, confidential national phone service for older people, their families, friends, carers and professionals. Their team will give you information that is reliable and up to date and help you to access the advice you need.
Advice Line: 0800 678 1602 (Lines are open 8am-7pm, 365 days a year)
Dementia UK
They provide information or advice about dementia or Alzheimer's and support from their dementia specialist Admiral Nurses.
Dementia Helpline: 0800 888 6678 (open 9am-9pm Mon-Fri and 9am-5pm on Sat-Sun)
Physical & Neurological Diversity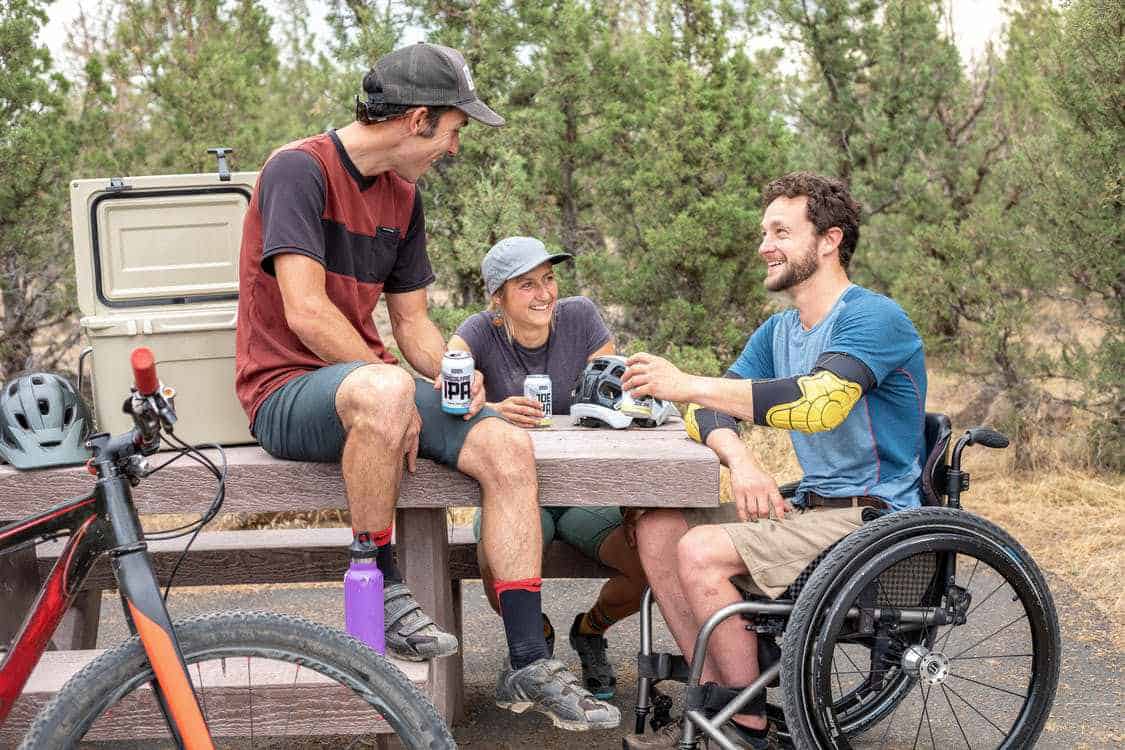 AbilityNet
AbilityNet supports anyone living in the UK with any disability or impairment to use technology to achieve their goals at home, at work and in education.
abilitynet.org.uk/
E: enquiries@abilitynet.org.uk
0800 048 7642 (UK office hours, Monday – Friday)
Ambitious About Autism
All their work supports children and young people with autism. They run specialist education services, an award-winning employment programme and children and young people are at the heart of their charity's decision-making, policy work and campaigning.
They also use their expertise to deliver training and consultancy to a wide range of organisations to improve awareness and understanding of autism.
www.ambitiousaboutautism.org.uk/
Please note that Ambitious about Autism is not able to provide an individual advice and assistance service. Please take a look at their Understanding Autism section of the website, which provides information and signposting to relevant services. You may also wish to join their online forum Talk about Autism where you can discuss anything related to autism.
Further resources for autism in general: www.autism.org.uk/
Child Autism
Child Autism UK helps children with autism achieve their potential. They provide services to enable children to overcome difficulties with communication, learning and life skills and give families the techniques and strategies to cope with autism through the use of Applied Behaviour Analysis (ABA).
Helpline: 01344 882248 (If you need advice or support) One of the most valuable aspects of the Helpline is that parents can be put in contact with other parents in their area who have faced the same issues.
Hearing Link
Hearing Link helps people with hearing loss, their families and friends.
They help you adjust to the practical and emotional challenges that hearing loss can bring – offering shared experiences, practical support and guidance, so you can reconnect with people and face the future with confidence.
Here is a list of UK organisations that may be of interest to adults with hearing loss, their friends and families.
National Autistic Society
They are the UK's leading charity for people (including children) on the autism spectrum and their families. Since 1962, they have been providing support, guidance and advice, as well as campaigning for improved rights, services and opportunities to help create a society that works for autistic people.
They no longer have a Helpline, but you can check their "Advice and guidance" section to find a wide range of information about autism – from what autism is, to diagnosis, to socialising and relationships.
Or check their "Autism Services Directory" section autism.org.uk/directory where you can find residential, supported living and respite services, employment support, diagnostic services, schools and nurseries, social groups and leisure activities, solicitors and advocacy organisations, conferences, accredited courses and short courses, and more.
Respond
Respond is a national charity providing therapy and specialist support services to people with learning disabilities, autism or both who have experienced abuse, violence or trauma.
Tel: 020 7383 0700
E: admin@respond.org.uk
Royal National Institute of Blind People
They recognise everyone's unique experience of sight loss and offer help and support for blind and partially sighted people – this can be anything from practical and emotional support, campaigning for change, reading services and the products they offer in their online shop.
www.rnib.org.uk/
E: helpline@rnib.org.uk
Helpline: 0303 123 9999 (Open 8am-8pm on weekdays and 9am-1pm on Saturdays)
Royal Society for Blind Children
We offer a range of services including emotional support and practical advice for families, opportunities for blind children and blind young people to build confidence and skills through activities, and a specialist further education college.
www.rsbc.org.uk/
E: connections@rsbc.org.uk
Phone: 020 3198 0225 (open between 9 am and 5 pm, Monday to Friday)
The Sequal Trust
A communication disability charity that aims to improve the quality of life for those living with severe learning disabilities, mobility issues and communication difficulties. We know that finding and funding the right electronic communication aid can be challenging and costly, so our dedicated team are here to help every step of the way.
www.thesequaltrust.org.uk/ Phone: 01691 624 222
E: info@thesequaltrust.org.uk
Pre & Postnatal Mental Health/ Adoption Support/Fertility Support
Adoption UK
Run by a team of Volunteer Coordinators, you'll find their support groups across the UK. Groups are friendly and welcoming, open to all of their UK members, whether you adopted ten years ago, or are in the process now. Each group is unique, offering opportunities to meet, share support and build friendships with other adopters in your area. You can also access their forum through their website.
www.adoptionuk.org/support Helpline: 0300 666 0006
E: helpline@adoptionuk.org.uk
Opening hours:
England
(excluding Bank Holidays)
Mon - Fri: 10.00 – 14.30
Scotland
General Helpline: Mon – Fri: 10.00 – 14.30
FASD Hub Scotland: Tues - Fri: 10.00 – 14.30
Northern Ireland
Mon – Fri: 9.00 – 17.00
Wales
Mon – Wed: 10.00 – 14.30
Thurs – Fri: 10.00 – 14.30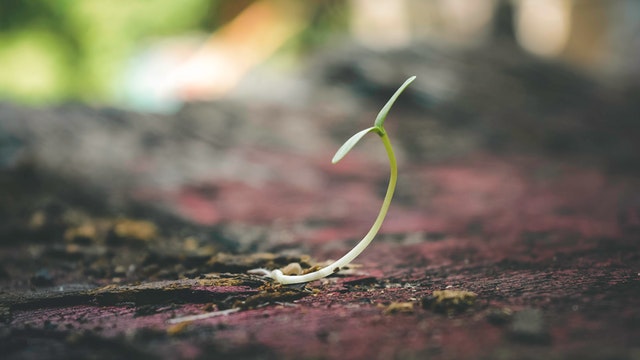 Fertility Foundation
The Fertility Foundation is a UK charity which aims to provide support and help to individuals and couples with advice, information and ultimately, practical assistance in accessing fertility treatment.
fertilityfoundation.org/
Tel: 01992 446 874
E: hello@fertilityfoundation.org
Pandas Foundation
They support parents to cope with the everyday ffects of pre and postnatal depression, including if you're struggling with helplessness, low mood, anxiety or have any concerns about your health during or beyond pregnancy.
pandasfoundation.org.uk/
FREE helpline: 0808 1961 776 (open 7 days a week, 11am until 10pm)
Email: info@pandasfoundation.org.uk (They aim to respond to your email within 72 hours)
Snowdrop Doula
Providing funded and free Doula support across the UK. Free Doulas funded throughout Lancashire, East Lancashire including Blackburn with Darwen. Across the UK they can offer a pay as you can approach, they have various branches popping up with various bits of funding for doula support. They offer from one-to-one Doula support in pregnancy, birth and postnatal, to counselling and postnatal mum and baby groups. They offer Specialist Perinatal counselling in UK.
www.snowdropdoula.co.uk
Tel: 01282 926410 Email: support@snowdropdoula.co.uk
Text/WhatsApp: 07931214574
Young Minds
They want to see a world where no young person feels alone with their mental health, and all young people get the mental health support they need, when they need it, no matter what.
Text the Young Minds Crisis Messenger for free 24/7 support across the UK if you are experiencing a mental health crisis. If you need urgent help, text YM to 85258.
All texts are answered by trained volunteers, with support from experienced clinical supervisors. Texts are free from EE, O2, Vodafone, 3, Virgin Mobile, BT Mobile, GiffGaff, Tesco Mobile and Telecom Plus.
Parents Helpline (Young Minds)
They offer services to parents and carers who are concerned about their child's mental health, up to the age of 25.
Free Parents Helpline: 0808 802 5544 (Open 9:30am - 4pm, Mon – Fri)
Their webchat service is open Mon-Fri 9.30am-4pm
Suicide Support (Not Crisis Support)
SOBS – Survivors of Bereavement by Suicide
They exist to meet the needs and overcome the isolation experienced by people over 18 who have been bereaved by suicide. They offer support services for survivors of bereavement by suicide, including a forum and support groups through their website.
uksobs.org/
E: email.support@uksobs.org
National Helpline: 0300 111 5065 (Open 9am-9pm Monday to Sunday)